Sponsored by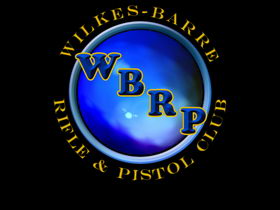 May 19th 2018
Registration Closes May 09th 2018
Club Grounds open May 18th at 14:00
Printatble version of this information can be found here

  The Wilkes-Barre Rifle and Pistol club and the United Sportsmen Camp 271 In conjunction with, the National Rifle Association will conduct The PA Eastern YHEC which will consist of all six events (Rifle, Muzzleloader, Shotgun, Archery, Hunter Safety, and Animal Identification) that the youth will be challenged by at the State YHEC at Scotia Range, State College, PA.
Pre-registration is required, the registration form for participants and coaches can be found below or at http://www.payhec.org  .
Friday May 18th, competitors may enter the club grounds starting at 1400 and the range will be open to individuals wishing to shoot their equipment.  All shooting will be done on the utility range.  For .22 and muzzleloader we will also have a few archery targets for those who wish to shoot archery.  There will be camping permitted on the grounds Friday night.  We have 110v electrical Hook-ups and there is a full bath with shower as well as two other indoor flush toilet facilities for those here for the event.

Charles E Fox, PA State Coordinator, will be at the event answering any questions and overseeing this event. The PA Game Commission will also be there to assist in providing the youth with a realistic animal identification exam. His number is (570) 297-4642.

The club will be serving Breakfast from 0530-0830 Saturday morning the cost will be 5.00 each to help the club prepare. I ask that participants and guests purchase breakfast tickets when you register for the event.  There will be food available Friday evening from 430 pm -7pm and Saturday from 1130-4:30pm this will be by item.  Hamburg, hotdogs, sloppy Joes, potato salad, Mac salad and deserts will be on the menu.  The club will also have refreshments available at all times. 

This event is open to all Youth in the Eastern PA area.  The only requirements are:  be an interested youth between 10 and 18 ,have a love for the outdoors and the shooting sports, be motivated ,safe and have your Hunter Safety Card.

You will be able to follow the youth as they go to each event.
The following is the anticipated schedule of events:
0530     Breakfast served
0700                Registration, sign in
0745                Safety Briefing Range orientation, Coaches meeting
0800                Hunter Safety Exam (All Teams)
0830-1730      Teams rotate to events
1130-1630      Lunch (hamburgers, hotdogs, etc for sale)  the teams will get a lunch rotation to help prevent backup on the longer ranges.
1800 (6pm)     Presentation of AWARDS, closing remands

If you have any questions please contact Dave Halchak at 570-542-2290 or e-mail Pomphrey@frontier.com.  Directions to the Wilkes- Barre Rifle and Pistol Club are at HTTP://www.wbrp.net/Directions.html
The registration for this event can also be found at http://www.payhec.org  Only one registration per youth and we will need just a team roster for your Jr and Sr teams.  The rules for this event will be the same as the State and Western Event and are posted on the payhec.org site.
Attention Firefox users: Firefox has disabled interactive PDF functions. Use Internet Explorer or Chrome if you wish to fill out the form online.
Local Hotels:
Days Inn 760 Kidder St. Wilkes Barre Pa. 570-826-0111

Red Roof Inn I-81 and SR 309 Wilkes-Barre 570-829-6422
Comfort Inn Blackman St. & Rt 309 Wilkes-Barre 570-823-0500
Econo Lodge Blackman St. & Rt. 309 Wilkes-Barre 570-823-0600